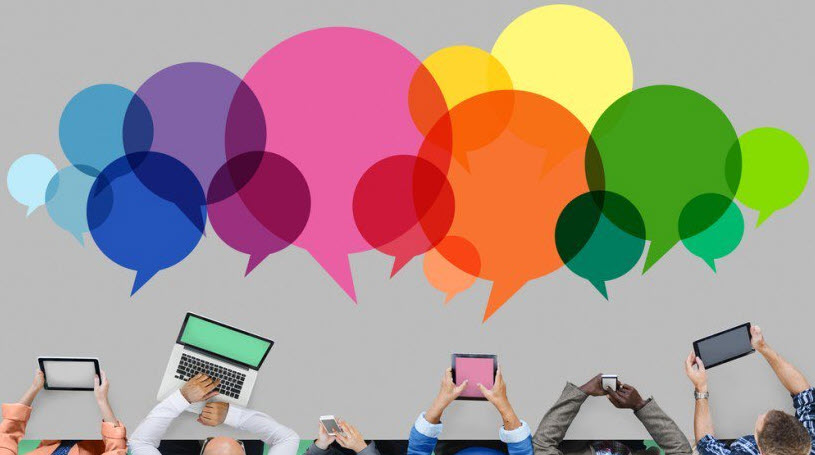 Scott Warnock's "Chapter 10: Peer Review: Help Students Help Each Other," "Chapter 11: Give Lots of Feedback without Burning Out," and "Chapter 12: Grading: Should It Change When You Teach Online?" allowed me to reflect on my online teaching, specifically my fully-online English 103: Critical Thinking and Writing" for Mt. San Jacinto College (MSJC) and my hybrid English 202: Critical Thinking and Composition for Palomar College. Critical thinking is a subject I love teaching, but reading Warnock allowed me to ask myself an honest question: Can I improve my online teaching methodologies?
Similar to Warnock, when he writes, "I am an active respondent to my students' messages" (122), I can't help myself—I've tried not to comment so much. I comment on all my students' assignments; my comments focus on proving feedback that will allow them to grow as writers and thinkers. As the class progresses, my comments become less and less about superficial errors. Writing feedback does not feel overwhelming (now that I am using an iPad and an apple pencil).
To be honest, about two years ago I talked to my partner, Paulino Mendoza, to tell him, "Hon, I think I'm going to have to retire from online teaching." With a concerned look, he asked, "Why?" I explained that providing feedback was draining me. He looked for his iPad and said, "Here, try this." When I looked at the screen, it was a student's assignment I could easily write on with an Apple pencil. I wrote a comment as I do for my f2f classes and voilà the stress that made grading unbearable, which I had never experienced in all my years of teaching f2f, went away. With my new magical Apple pencil I began commenting on my online students' work, and I was happy teaching online for MSJC again. (I've only had one student email me a screenshot of my penmanship to ask me what my writing said).
Warnock asks if grading online should change since students do spend the majority of their time in discussion board forums. He writes, "I have found that the informal assignments in my on OWCourse—message boards, peer review, mini assignments need to be boosted to about 30 to 40 percent of the grade" (135). (Participation in Warnock's OWCourse is 5%—interesting.) Prior to reading "Chapter 12: Grading: Should It Change When You Teach Online?" I had not thought about participation points for an online class. I will reflect on how I will disperse grades in the future since Warnock makes a valid point I will definitely address this coming spring 2020.
What follows is a list of assignments and technology I use to facilitate student learning in my online and hybrid classes:
iPad and Apple Pencil: To grade Metacognitive Journal Entries, I use my iPad and apple pencil to mark student writing and present constructive feedback when students upload a file. I present prompts that allow students to reflect on their writing and growth as thinkers. (I just discovered I can change the color to aqua blue turquoise. How exciting.)  
Quizzes: To administer Quizzes, I create quizzes using Canvas's Quiz tools. Similar to Warnock, my quizzes are not difficult at all. Students have an opportunity to take their quizzes two times. Most students receive a 100% on their first try. (Formative Assessments: Syllabus, Chapter Quizzes, Whole-class Workshops, and Graphic Memoir quizzes.) I craft question for #1-4, and students craft their own Q&A for question #5.
Timed Writing Essay: For MSJC students must write an essay with writing constraints, so I use the same Canvas's Quiz tools and create a two-hour Timed Writing Essay. (FYI: In my weekly Announcement, I inform students I am not a fan of timed writing tests; however, we must meet the class's Course Learning Objectives.)
Whole-class Workshop (Peer-Editing) Discussion Board Forums: I am not a fan of Warnock's style of peer-editing; however, I do value and embrace Whole-class Workshops in my f2f and online classes. I had horrible experiences as a student: I could give my classmates plenty of feedback, but my classmates could not reciprocate the favor. Sigh. So instead of crossing my fingers that one or two classmates give constructive feedback for a fellow classmate, I use Ian Barnard's Whole-class Workshops teaching methodology I have migrated to online classes. I prefer Discussion Board Forums for our Whole-class Workshops since they document students work, and everyone learns from each other's writing. Over the years, I can say I am proud of the writing community I have created in my online classes. I present a Whole-class Workshop Schedule at least two weeks in advance and a list of questions they can address on a fellow classmates' essays. That means at least twenty-one pair of eyes read and essay and provide constructive feedback.
Essays: To grade essays, similar to Metacognitive Journal Entries, students upload their essays, and I can now comment on their essay with an Apple pencil. I do truly enjoy reading and commenting this way instead of copying and pasting comments. Ugh.
Discussion Board Forums: Using Discussion Board Forums, students post formal response papers and free-writes throughout the semester. I also present a Thesis Workshop using Discussion Board Forum (For f2f classes, I use Google.docs to compile the work instead). I sometimes ask student to reply to one or two students. Most students present their work promptly and present their replies in a timely manner. If they do not, I deduct points.
Writing Group Discussion Board Forums: I attempted a group paragraph using the Canvas tools similar to the ones I administer in the classroom on paper or Google.docs. Epic failure. I ended up telling students the activity would receive credit if they emailed me to request a grade.
Phone calls: I give students my phone number. If they have any questions about my feedback, the can text me to schedule a phone call.