Inspired by the department workshop that Kelly, Jake, Jade, and Tyrone–our HSE colleagues–led in September, those of you who teach composition with technology–either online, hybrid, or onsite classes–within the WritingwithMachines community of practice will develop our own lens on ENGL 100, which we might use to support Project Voltron this semester.
Here's the plan: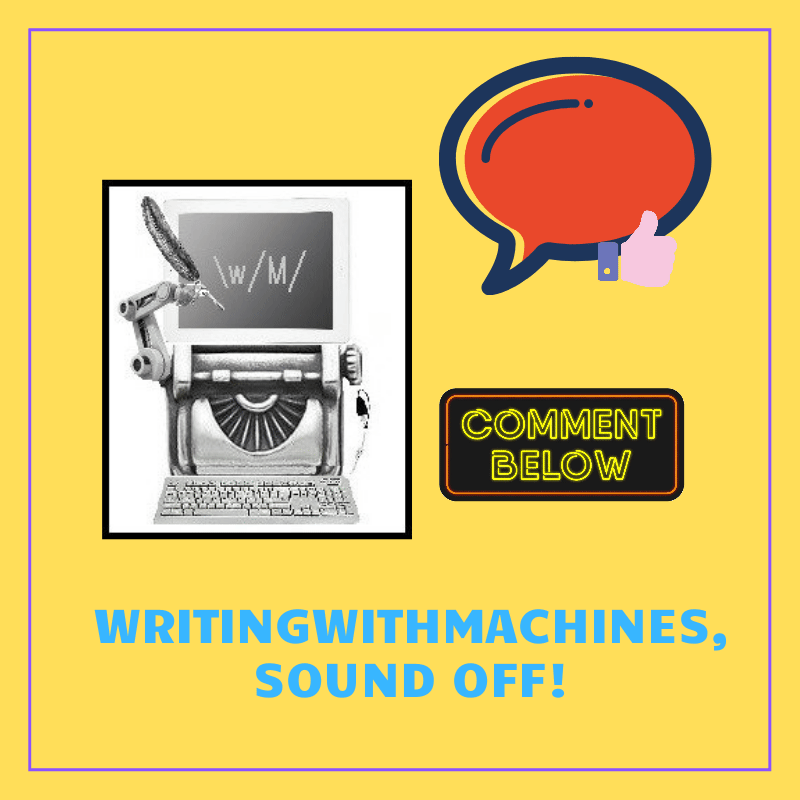 Choose a specific composition class you are currently teaching (online, hyrbid, or tech-heavy onsite). Consider the modalities of your course design, texts, and assignments. Think about specific students and their experiences. Reflect on your instructional goals at this moment in the semester. Jot down a few thoughts.

Record your thoughts using Canvas Studio and post the video to a discussion board in our WritingwithMachiness Canvas course (see links below).

Finally, using Studio's Comment feature, highlight a moment in your video you'd like your colleagues to listen to and respond.
Participating will require about an hour of work, enough time to organize your thoughts and play around with with one of Canvas' newest toys: Studio.
There will be three opportunities to participate this semester:
Each time you participate, you can choose which discussion you'd like to join:
Online,
Hyrbid
Tech-heavy Onsite
Since we will collaborate asynchronously in a Canvas, you can participate whenever you have time. Time spent creating, commenting on, and responding to Sound Offs is FLEX eligible. Ultimately, we will use the insights we glean from our Sound Offs to support each other and our students this semester as well as prepare a lens we might bring to Project Voltron when we lead our department meeting next spring.
Thank you again to Tyrone, Jade, Jake, and Kelly for a great September workshop!