Well now that I have created a blog for myself I guess I will have to write on it (actually I was planning on using my blog from last year but since WordPress charges for embedding media I had to redo it through MiraCosta).
First let me introduce myself.  My name is Eric Gregory and I am an associate faulty member at MiraCosta in the history department (hey Lisa).  I have an M.A. from the University of Chicago and was in the Ph.D. program at UCLA but for the past 8 years I have been teaching at MiraCosta and a variety of other community colleges mostly in the San Diego area.  Now I have relocated to the Inland Empire (which while truly inland from the southern California coast, is not much of an empire), and I hope to cut down on my commuting one day.
While I am interested in moving into online teaching.  Like a number of you I have had some experience online, I have taught a number of hybrid classes and for the past 4 years I have supplemented my in person classes with optional online elements but the thought of teaching an entirely online class is somewhat disconcerting.  I am quite technologically savvy, I assembled the computer I am typing this post on, and probably the 5 to 6 computers I have used before it, so it is not the idea of using new software or modes of communication which is intimidating.  Rather it is the challenge of how to replicate, or more accurately provide something different but of comparable richness, the classroom environment in an online setting.
Actually here is a picture of my current setup: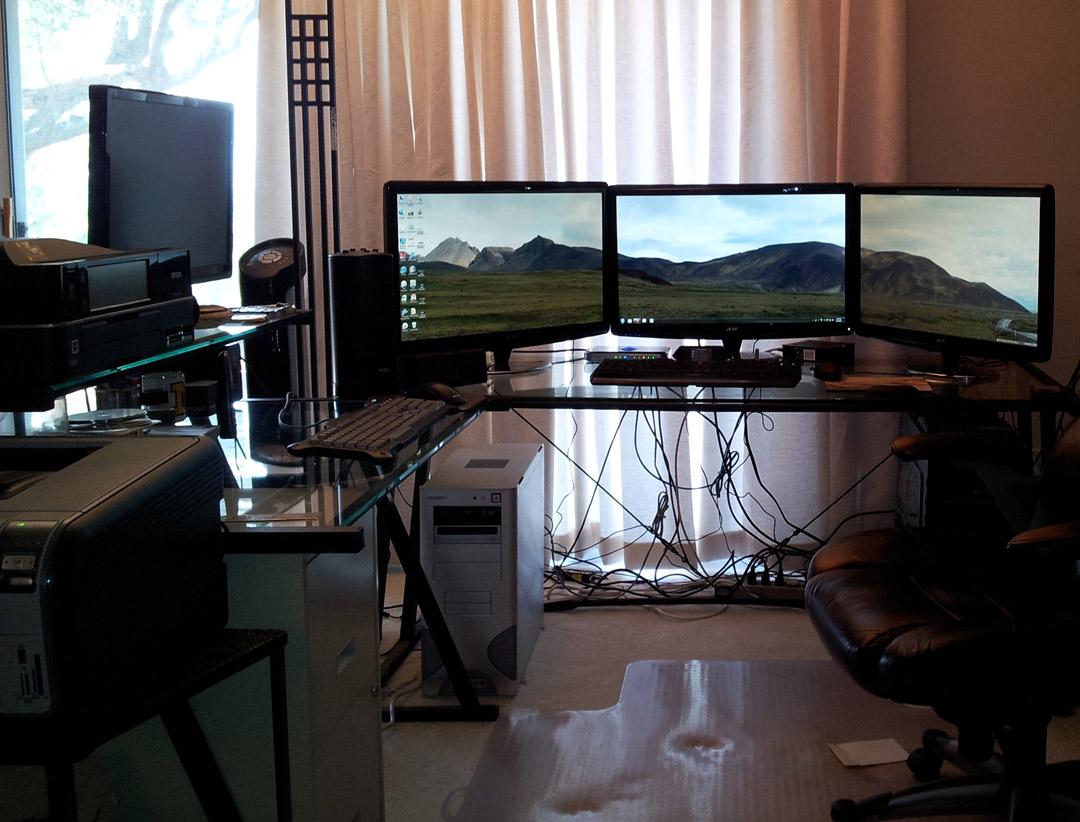 Anyway I look forward to learning with and from all of you over the next few semesters.