New to blogging? That's OK!
The vocabulary is this: a "blog" (short for "weblog") is a website where those who have permission can add things. Each author adds posts, which are like journal entries. This blog has multiple authors.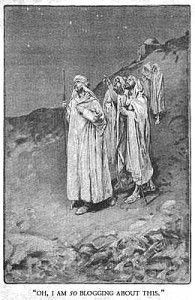 A post may contain text, images, video – as we evolve, let Lisa know what features you need and we'll work on getting them for you.
Here are some recommendations for posts:
1. Blog about what you're doing and trying in the classroom. You might share successes or failures, or what you're trying right now.
2. Try to post about once per week. Set aside a day for creating a post.
3. Because internet connections can be dicey, always compose your post on your own computer, keeping a copy on your hard drive. Then copy and paste the text into a post here, and change the formatting as you wish.
4. Comment on the work of others – everyone likes to receive support and feedback. Your first comment will be moderated so you won't see it immediately (this is spam protection). After your first comment, you should be able to comment freely.