Hi PotCerts,
I don't know why but when I look on the Pedagogy First website my post for Week 19 appears completely differently than on my WordPress site.
This is a snapshot of what it looks like from the Pedagogy First feed: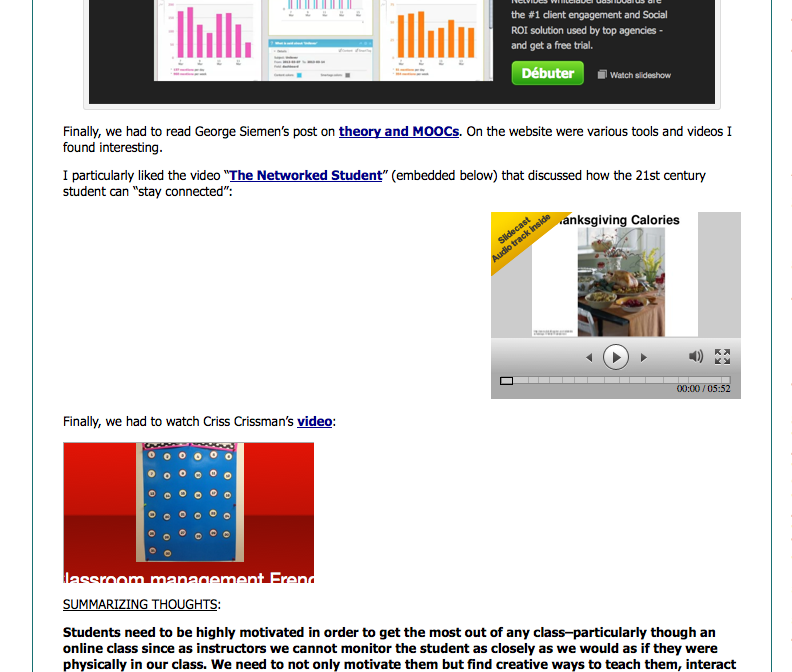 Since this clearly  isn't the content I embedded, please go directly to my Blog: http://wordpress.miracosta.edu/racheledemeo to view my post for Week 19.
Thank you!!!