Happy Juneteenth, Letters community!
Since my last post, have you checked out our Letters Department Online Teaching site? There, you'll find our department's principles for online teaching, as well as a wealth of resources, including the Writing with Machines blog where you can find the following info and so many more of our colleagues' great pieces to inspire your online pedagogy and practice.

This week, I'm bringing you Letters-relevant realness from our 10th annual United Black Student Conference (UBSC) and the California Community College's Online Teaching Conference (OTC).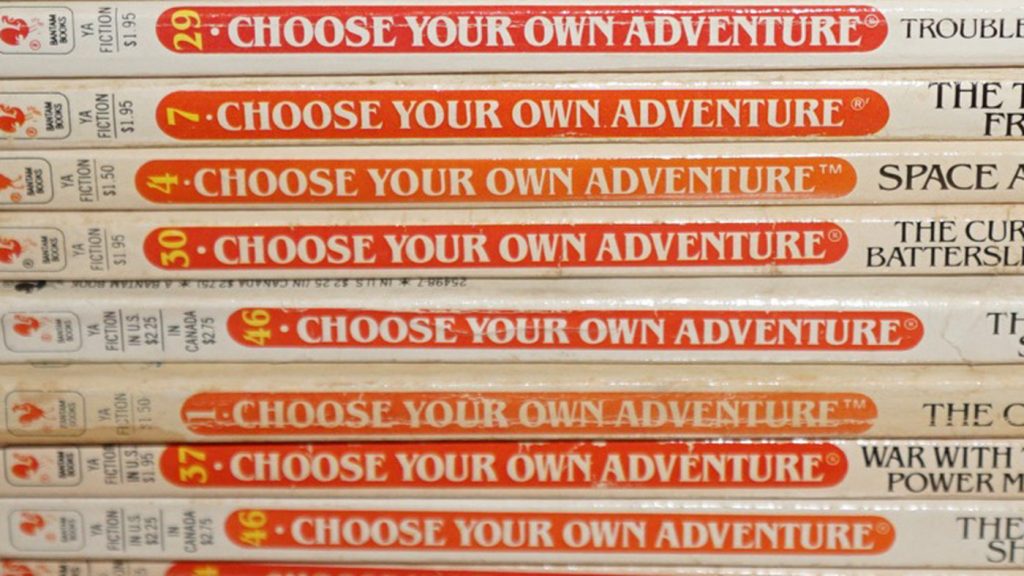 Adventure #1: Cooler than Radio
If you're looking for a holistic centering of equity and empathy in your class, the OTC's panel on "Becoming a Warm Demander" referenced Zaretta Hammond's podcast that defines culturally responsive pedagogy as it is evolving into instructional equity. In it, Hammond calls us to question, "How are we making sure that all students, particularly the most vulnerable, historically marginalized kids, get the most powerful teaching that helps grow their brainpower, so not just the content […] I mean, the teaching to move through the content."
Adventure #2: Love a Nerd, Be a Nerd
If you're looking for readings or multimedia that introduce students to stereotype-breaking works created by self-identified Black Nerds, dabble in these works shared by Student Equity's JD Banks' UBSC presentation titled "Black Nerds are more than Black Hobbyists."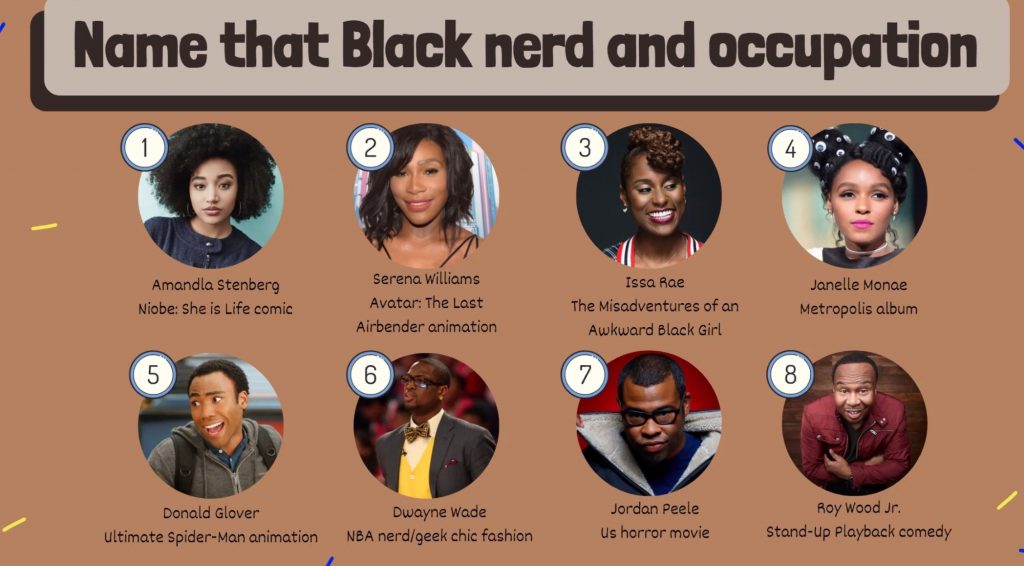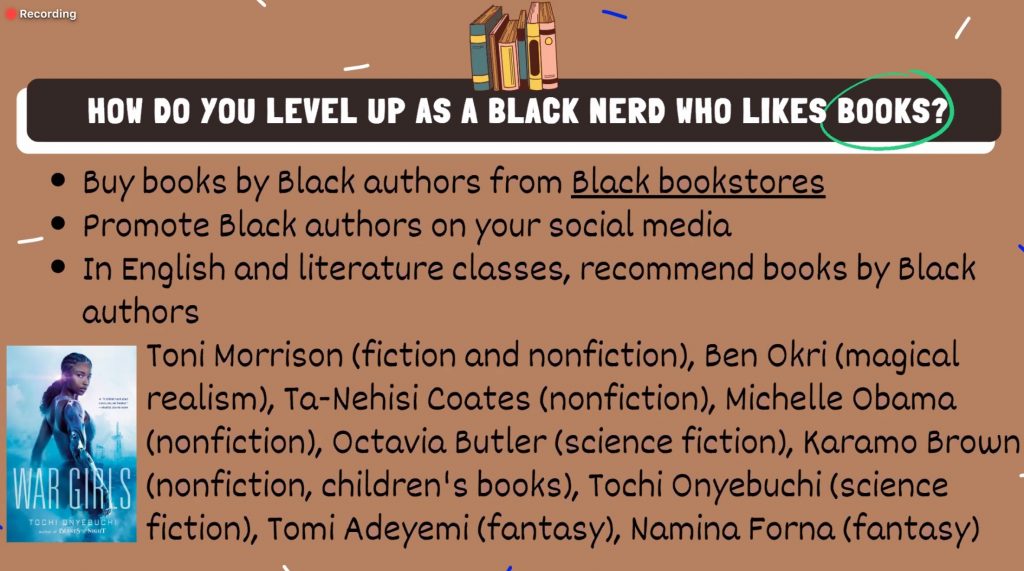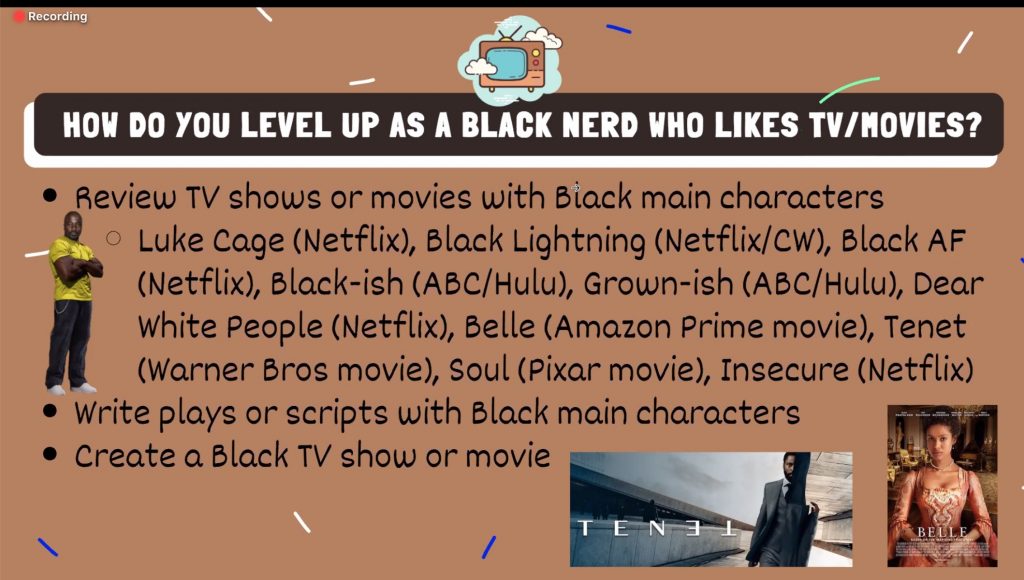 Adventure #3: "That's what I look like? Where're the filters?"
So, you want to create your own content for your classes? I just got hip (a phrase that shows how painfully unhip I am) to an app called "Clips," which allows you to record and edit videos with live captioning–a major plus for keeping your online classes accessible! This would be a useful app if you're having students create videos for discussion boards or assignments too.
Adventure #4: Peace through Poetry
If you're working on revising or creating new writing assignments, turn to Soultry Sisters, a North County-based empowerment collective for women of color. During their Juneteenth UBSC presentation, the Soultry Sisters presented creative writing as a method of healing soul care to embrace, embody, and empower. Featuring the poetry of Langston Hughes and Maya Angelou, the Soultry Sisters' workbook leads our students–and ourselves–through self-caring reading and writing process.
****Note that the last two pages of the workbook indexes community resources such as Black-owned businesses, educational organizations, and healers. How might you work these community partners into a Service Learning project? Or a reflective writing assignment that centers students' self-care? Or just as an extension of the MCC family that takes care of our students?
Finally, one of the OTC panels briefly mentioned the Open Pedagogy Notebook. Click on "Examples" for great–you guessed it–examples of every aspect of an open classroom, from student-generated syllabi to activist zines, the latter of which I have witnessed to be beautifully, powerfully incorporated into curriculum by our fearless leader Maria Figueroa.
Until next time, enjoy a safe and healthy summer with your loved ones!
Your interim Technology Coordinator,
Jade Hidle